Satyen Raja – Sex, Passion ft Enlightenment
In Vancouver, BC Tune in every Wednesday 6 – 7 PM to CFRO – 100.5 FM
Anywhere in the world by Stream, Satellite, TelusTv – How to Listen
Only last 10 shows are available to listen to for free – REGISTER NOW. Supporting Members have unlimited access to this and hundreds of other life changing programs – Click Here to sign-up
In this episode, Tasha and Andrew speak with Satyen and Suzanne Raja. This evening they will be discussing Sex, Passion, Enlightenment Through Divine Relationship.
Satyen Raja, founder and president of WarriorSage, is a living synthesis of Eastern wisdom and Western practicality, combining the power of the Warrior and the wisdom of the Sage. His wife Suzanne Raja is the embodiment of true Feminine radiance and of deep Feminine power. Simply being in Suzanne's presence brings men into their depth and women into their natural glow.
Discover how close you are to optimal orgasmic intimacy!
Take this assessment now to find out…https://warriorsage.com/ai-assessment
Satyen and Suzanne are hosting two retreats, one for couples one for singles, in Costa Rica to awaken you and ignite even more Sex, Passion and Enlightenment into your life! Click on the  links below for more details.
Sex, Passion & Enlightenment Retreat for Couples: February 18 – 23, 2018
Sex, Passion & Enlightenment Retreat for Singles: February 25 – March 1, 2018
More about Satyen and Suzanne
Satyen Raja, founder and president of WarriorSage, is a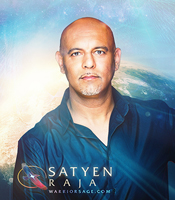 lifetime black belt Martial Artist and a penetrating real visionary who compels his clients to harness their greatest obstacles and transform them into their most powerful gifts. Satyen draws from the realms of unparalleled techniques of life mastery, his profound life experience, and his natural ability to navigate beyond societal, cultural and conditioned identities to attain peak consciousness.
A master in a plethora of healing and consciousness raising modalities, Satyen is unique in the world of business and life coaching. His revolutionary methods attract CEO's, Entrepreneurs and High Level Leaders from around the world. His provocative methods combined with his dynamic personality and passion for accelerated evolution create fundamental breakthroughs both for the individual and corporate culture. For all those who have had the great pleasure of his presence, he is known to be a man who most definitely walks his talk.
Satyen has invested over three decades of hands-on research and he has led workshops for tens of thousands of individuals internationally in the art of 'true power'. Satyen's dramatic style is not for the timid. Through his teachings, your weaknesses become strengths… Quickly!
Satyen teaches with clarity, power and provocation. In his presence you are compelled to search within and to draw out your latent abilities. Through dynamic examples, compelling stories, mind-expanding experiences, spontaneous humour and proven practices, Satyen motivates, provokes and inspires you into accepting and cultivating your own greatness.
Satyen's focus on bringing the teachings into your physical body and into your real life, rather than just lecturing, sets him apart from other teachers and empowers you to make lasting changes in your life.
When Satyen leads, he holds nothing back; he gives you all of himself. Satyen masterfully uses his unique gifts to bring your fears and your unconscious self-limiting patterns to the surface and then resolves them fast. Using his intuition and his experience, Satyen ripens you by exposing your deepest heart and gifts. He sees you at your core and takes you past your edge where real transformation takes place.
If you are seeking real change, the Path of the WarriorSage, although not for the timid, is deep, fast and razor effective. This level of spiritual practice is intense. You must be willing to go into the fire and grow your heart. Satyen offers this opportunity for transformation out of his passion to help you awaken. Satyen is the teacher for you only if you are seeking real change.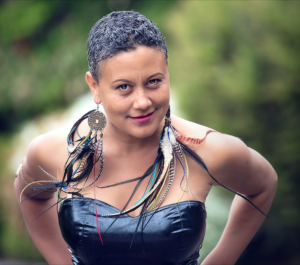 Suzanne does not just practise what she teaches, she is what she teaches. Suzanne is Love.
Following a childhood in her native Jamaica, Suzanne formally studied and experienced traditions and teachings from around the world. She has taught on nearly every continent and in over 8 countries reaching thousands of students with the wisdom of openhearted practice.
To know Suzanne is to glimpse what is possible for your own life. Suzanne delivers teachings with exceptional intuitive perception and clarity.
Students do whatever they can in order to personally experience Suzanne as a teacher and as a mentor because of how deeply she connects and how gently she passes wisdom. Suzanne demonstrates that true power is subtle, and that it is possible for all of our lessons to come encased in Love. As our world heads into a new era, it is teachers like Suzanne who will lead the way.
Satyen and Suzanne are hosting two retreats in Costa Rica to awaken you and ignite even more Sex Passion and Enlightenment into your life! Click on the  links below for all the details and to book your retreat.